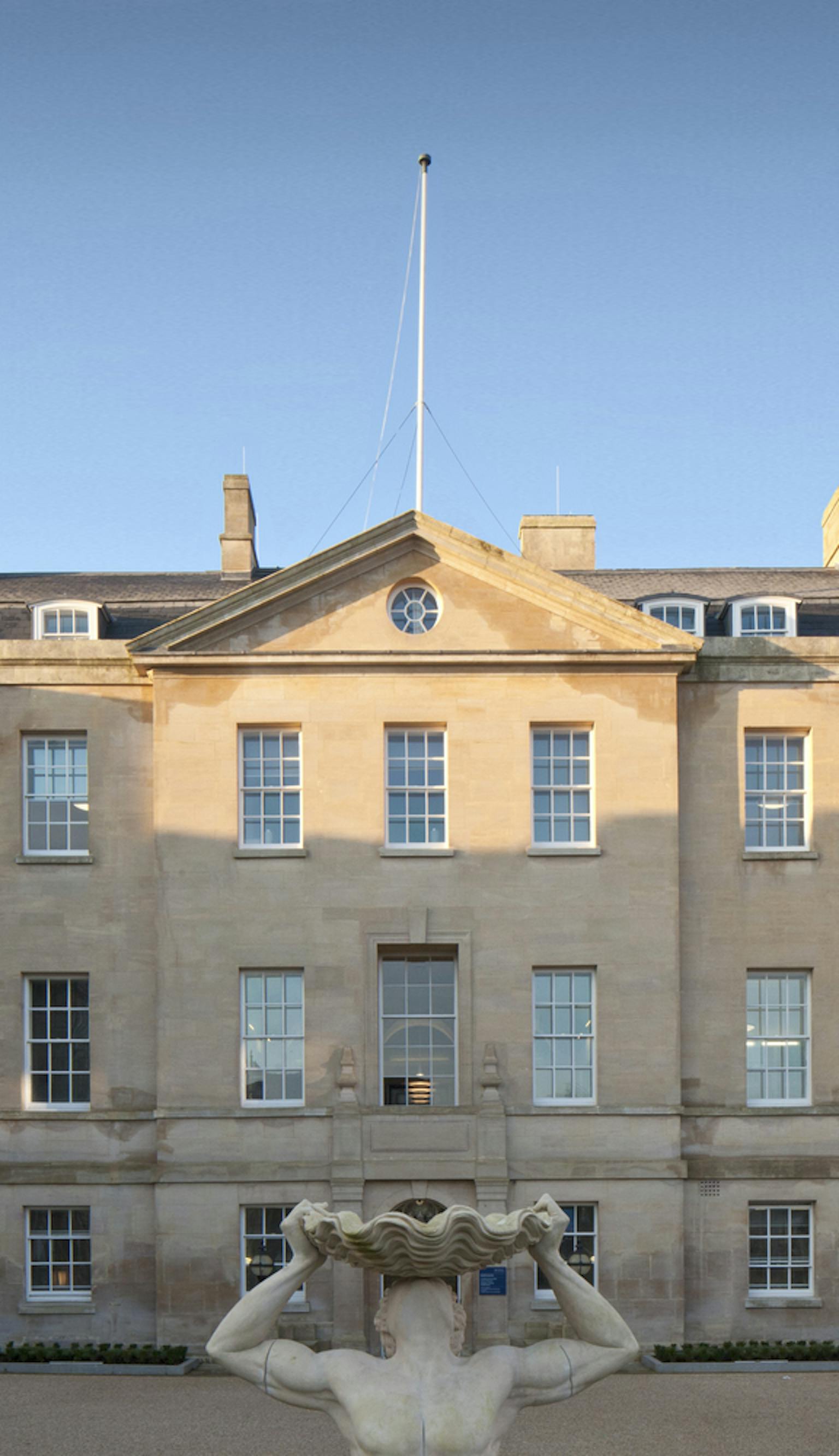 Location

London & South East

Client

University of Oxford Estates Services
Purcell was appointed to restore, renovate and refurbish the 1770 Radcliffe Infirmary and transform it from Oxford's first hospital into a new space for the collegiate University.
The design kept the fit-out of a rather rigid plan as flexible and reversible as possible to accept further changes of use and to introduce modern services. The original floor structure was reinforced and most of the roof structure was inspected, treated and maintained. The original internal plasterwork was consolidated and retained behind modern accessible ceilings and many of the original sash windows were retained and refurbished.
We were able to retain all the internal stonework with the exception of the main stone stair. This was found to be badly worn and radically transfigured during the previous ownership. We decided together with English Heritage and the local Conservation Officer to substitute the cantilevered stone stair with a replica of the original.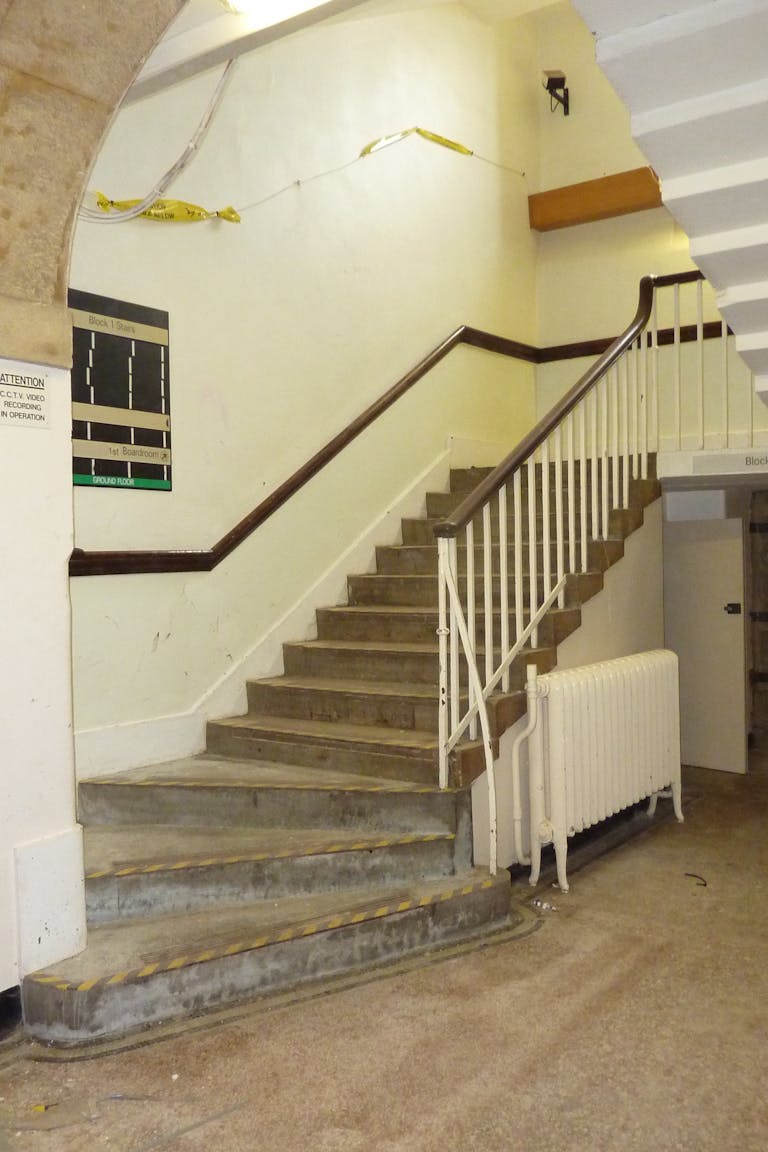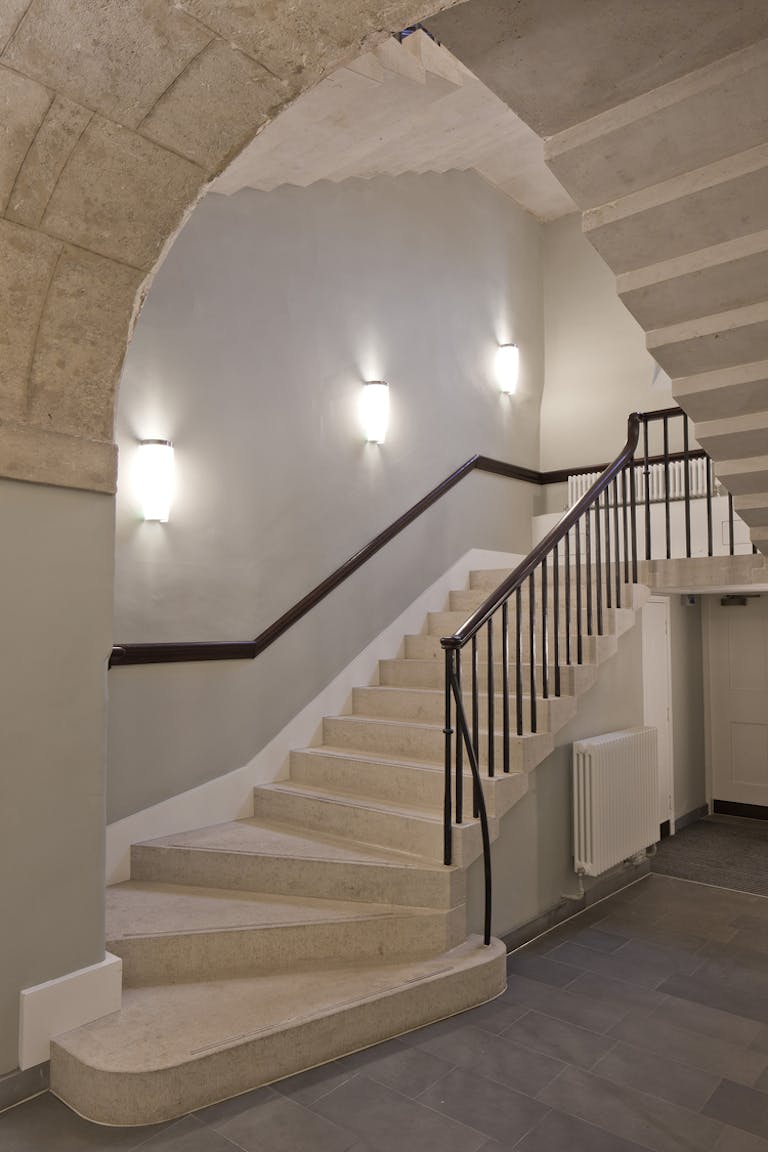 Cantilevered stone stair, before (left) and after (right)
The interiors have been designed to provide study areas, teaching areas, offices for the university, a library although they are capable to be easily reconfigured in case of a future change of use.
The main boardroom on the 1st floor and adjacent hall boast Legacy Boards on the walls. A conservation treatment was applied by a specialist conservator to prevent deterioration.

We are grateful to the team from Purcell for their brilliant designs and specifications of fittings, and standards of finish.
— Daniel Isaacson, Curator of the Philosophy Centre
Location: Oxford
Client: University of Oxford - Estates Services
Listing status: Grade II* listed
Awards: Oxford Preservation Trust Building Conservation Award